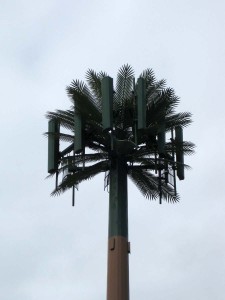 Hmm… For some reason, I'm not convinced this is a real Royal Palm tree. The fake Norfolk Island pine tree in Kalihi valley is a lot more realistic: If I didn't see them putting it up, I might not have noticed it was a cellular telephone antenna tower.
This month's contest is to identify the location of this specific fake tree. Again, give us the specific longitude and latitude. If there are several near guesses, the closest one as determined by a field GPS measurement will take the prize.  Just register and post your guess as a comment on this thread to enter!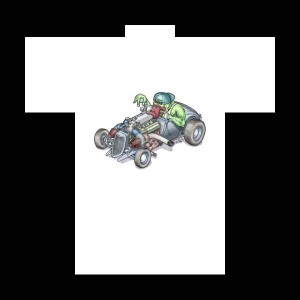 This month's prize is a white SNM tee shirt with this image on the front.  Large or medium size is available.
Again, if you're outside of the United States, delivery of the prize may be an issue, so you may receive only the recognition of your alpha-geekdom. Contest rules and prizes subject to change.
Contest ends Monday, 30 November 2009.