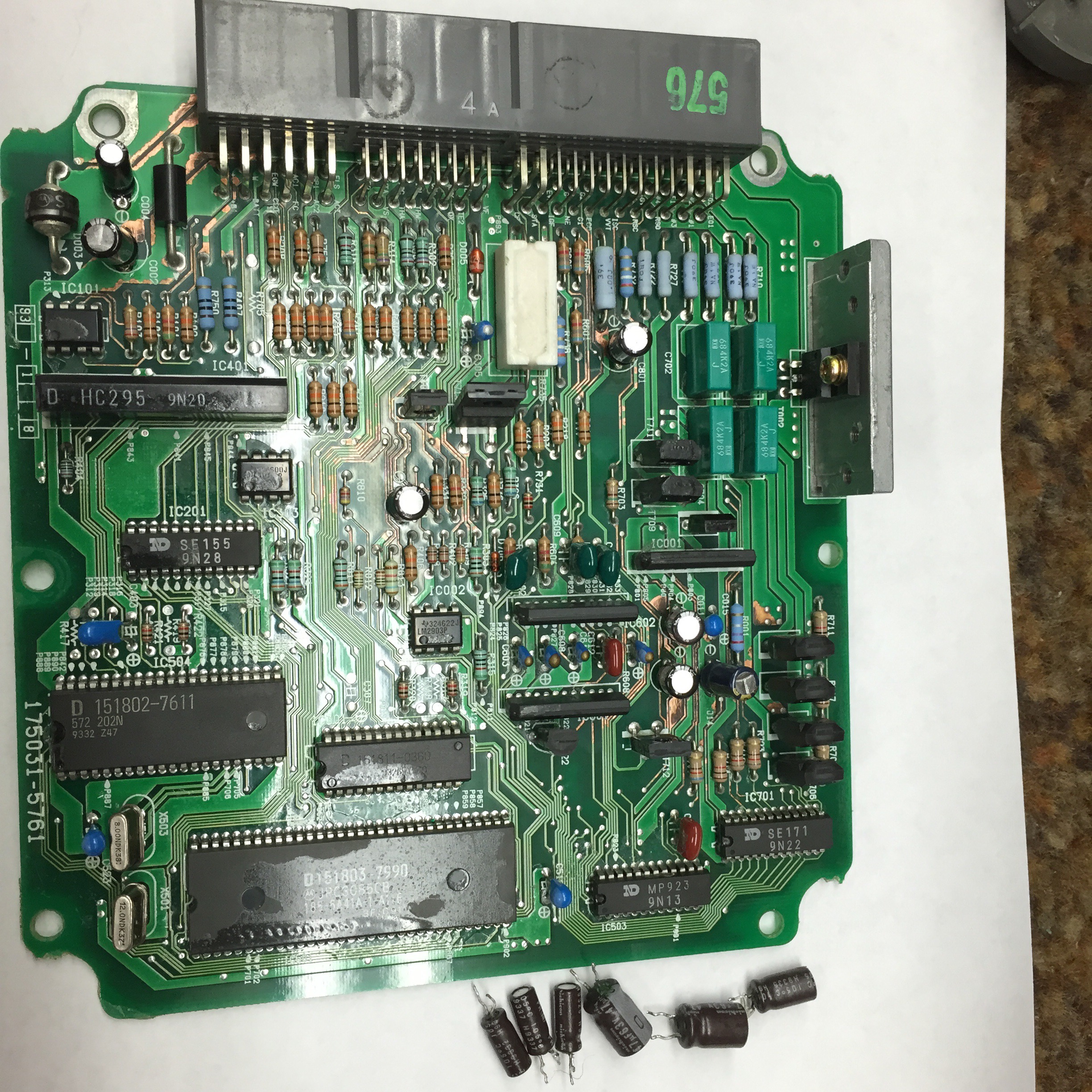 Parts arrived, the shipping cost ten times more than the caps from DigiKey. At least they don't have a minimum order, don't know what I'd do with a 1,000 roll of 15microF caps. Prepped the board by desoldering and removing the bad caps, cleaning off the green gudis gunk, and scraping off the laquer on oxidized traces. Luckily they didn't corrode badly and the traces were intact. I then ran it through the ultrasonic cleaner.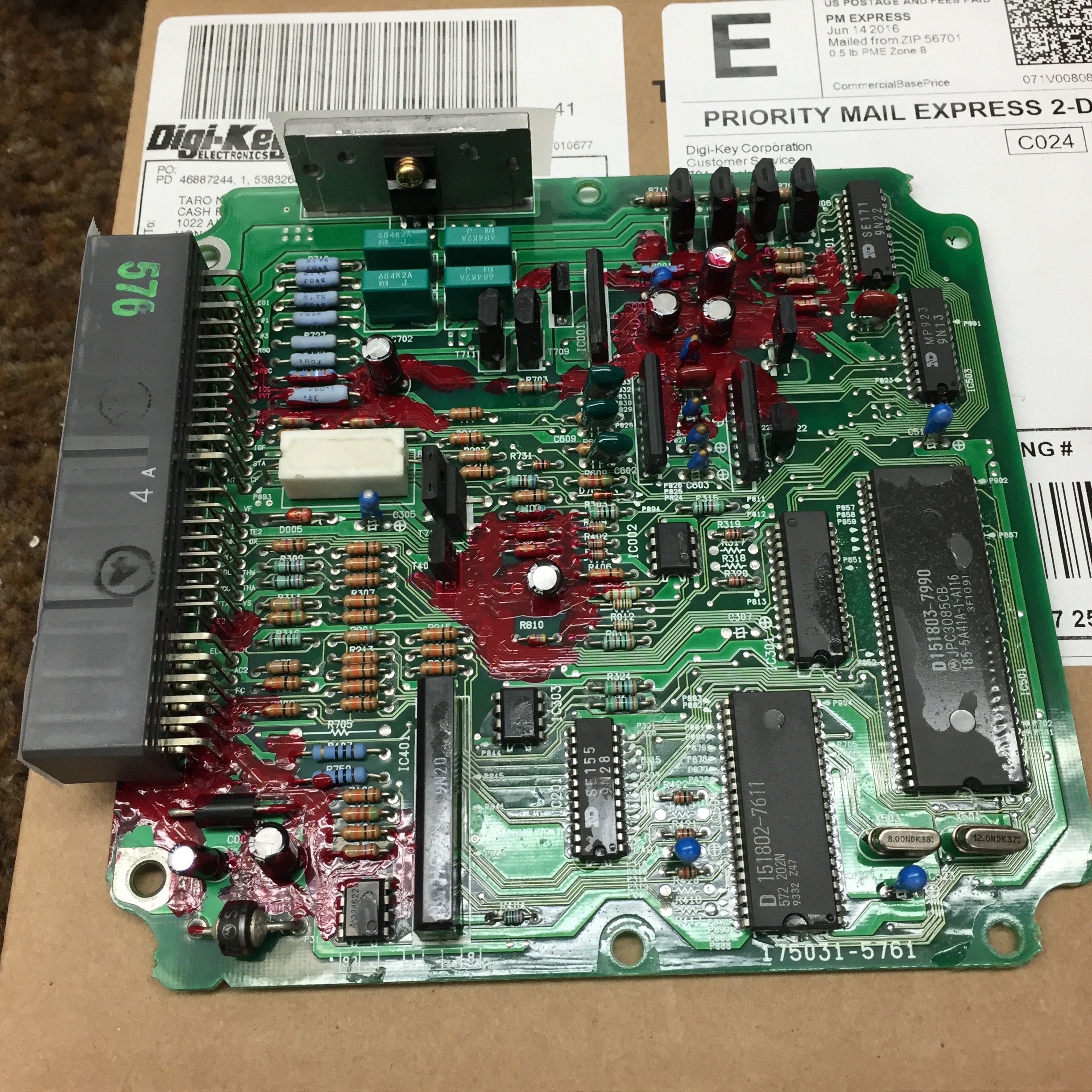 Then installed the new Panasonic caps (Nichicon bad! Although they are a Japanese company) and covered the exposed traces with nail polish. Yes, red with "Natural Pearl for improved application, wearability and luster." Finally coated the entire board with the silicone conformal stuff.
Hopefully this works!