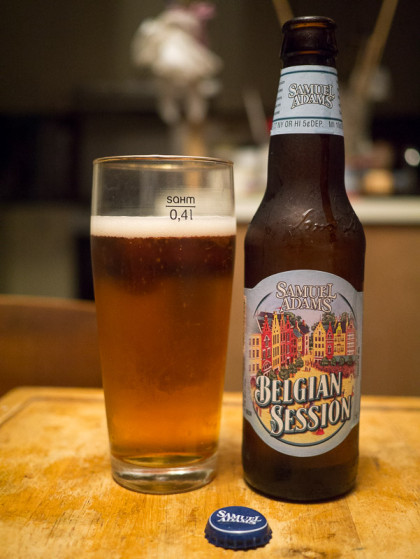 From summer variety pack, pours clear medium amber with medium head. Interesting initial aroma and flavor of fruit and spice. Citrus notes and mild hops bitter in the middle that tapers pretty quickly. While there's some mouthfeel, it finishes clean with some grain flavor just peeking in.
I am quite enjoying this beer!
3+ out of 4 sessioning monkeys.