OK, SKD wrangled me with their Ninja school promo discount and a bought a couple things. One is this bag from Hawkepaks they call the recon rifle bag. No, it's not a tactical man purse, it's going to be my tool bag for work!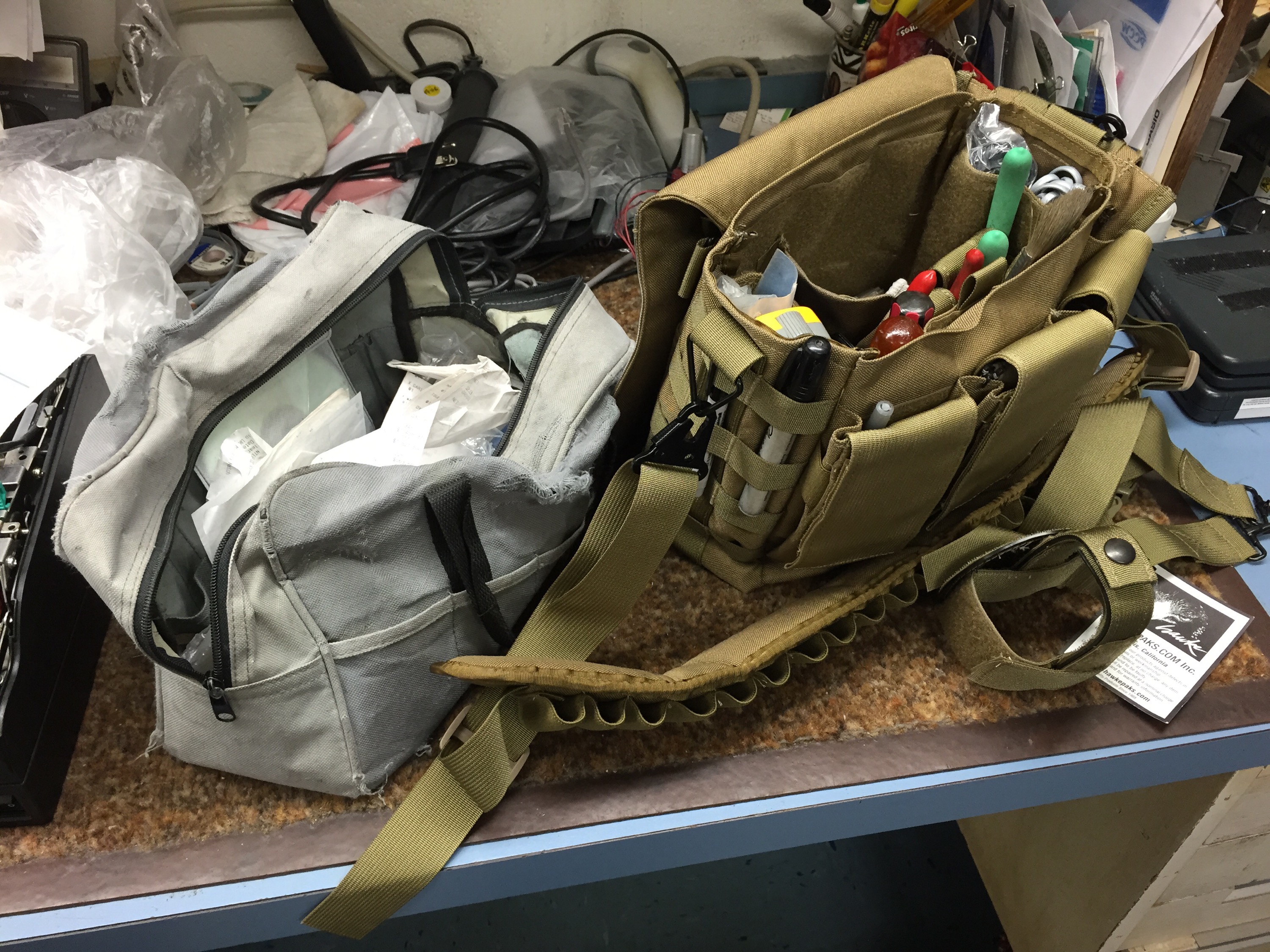 The gray bag on the left is what I've been using. It's a $5 NAPA bargain bin special, but I like it because it has tool pockets that my tools kind of fit into. It's a touch too small sometimes and the cheap fabric is falling apart, but at $5 I just buy another, this is my second.
So now I have this new made in USA bag. It's clearly made of more robust Cordura and features more compartments and a nicely padded shoulder strap. It also came with additional MOLLE pouches, one for water bottle and other three magazine pouch to attach as desired, and a holster doodad. Looks like I can make use of all of the parts except for the waist strap. I think that's going to become spare parts.
So the question is, is this new pack worth 16 times more than the bag I was using? We shall see.