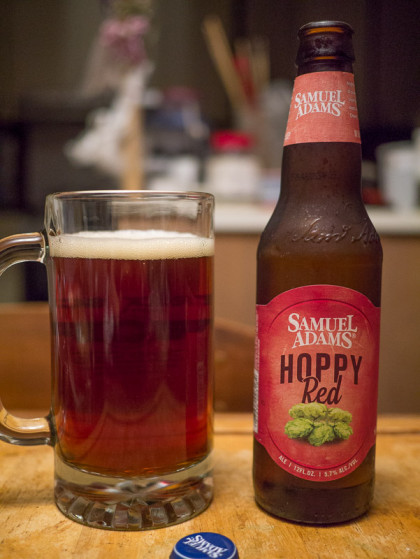 Last variety in the pack, Hoppy Red. Can't say I was looking forward to this. Pours deep amber medium head. Pine hoppy aroma. Bitter, A bit of roasted malt, lingering bitter finish. Medium mouth feel.
I'll finish the beer, but I can't say I really like drinking pine cones.
2 out 4 piney monkeys.