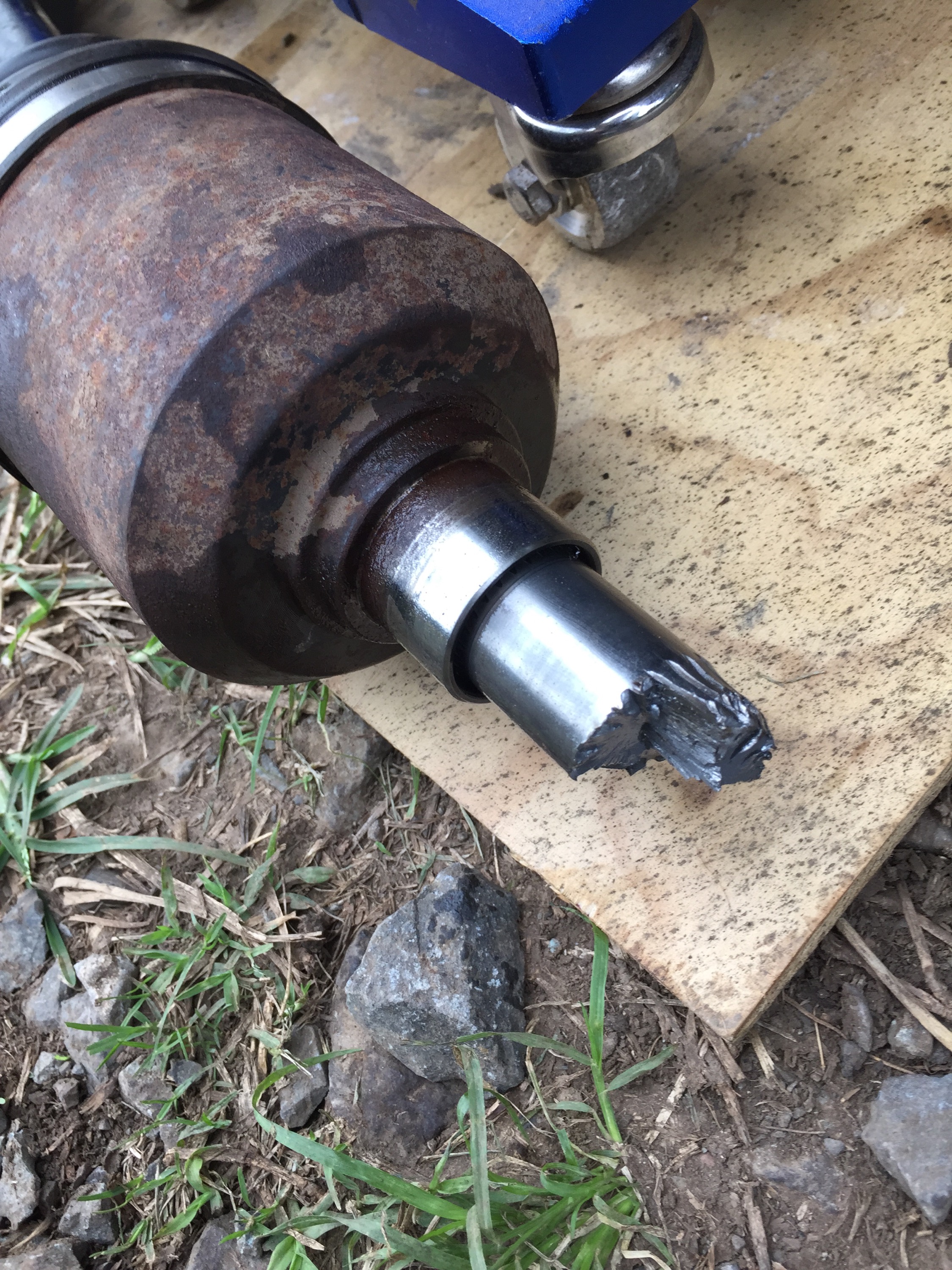 The saga of the FX. Was working on until midnight last night, the day before event. Last I wrote I think was the starter, which I bought replacement at oreilly and changed. The alignment seems off, it makes an awful grinding and screetch. It starts though. Then battery went out so bought a AGM at oreilly that was a hair too big. Fit! Car started, went for test drive, got a block down street and the charge and brake light flickered on, bad alternator. Fortunately had spare, which actually was the one off old engine. Got that changed and finally got on rode to attempt break in at about 10:00pm. Went to town, kalihi, turned around, did a bunch of on a off freeway loops in the kapiolani-kaimuki area, then the check engine light came on and the engine got boggy. Got home with 40 miles on odo, that would have to do for initial break in, did a oil change, swapped ECU, and went to sleep.
This morning car seems to be working good, skipped my usual stop at Foodland to pickup lunch sandwich. Ran morning heats nicely. First run of afternoon heats and after fast straight, powering out of sharp left suddenly lost power. Engine revving fine. Krap. Sounds like driveshaft, again. Towed back to put, looks like shaft might have just pulled out of transaxle. Pulled stuff apart and tried to pound shaft in, wasn't moving past a certain point. Pulled it out and this is what we found.
If its any consolation, I'm not the only one. Counting mine we had a total of 4 broken drive shafts.
Now waiting for tow.