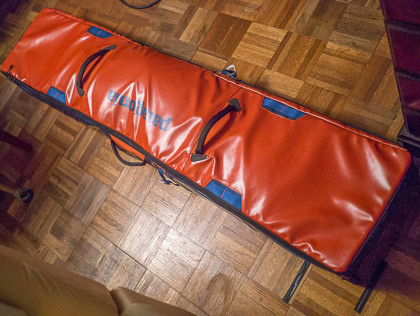 OK, I know everyone calls it Patagucci, but I have to admit that the Patagonia clothing I have is well made and is worth what I paid. I've been looking for a snowboard bag with wheels and this came up. Even at discount, still some good chunk of change. But it is well constructed, heavy hypolon like material, padded panels on all sides, stiff plastic sheet on lower third where wheels are does allow bag to be folded in half when empty.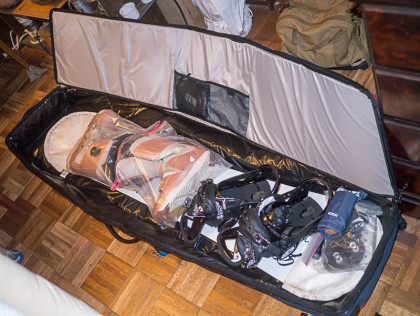 Convenient handles for loading, but I can't see using anything but the end handle for roller to transport. No provision for shoulder strap. Clamshell opening, enough room for board and gear. The two netting pockets with little Velcro closures are kind of ineffective, I'm going to need to pick up some more of those Jandd mesh bags.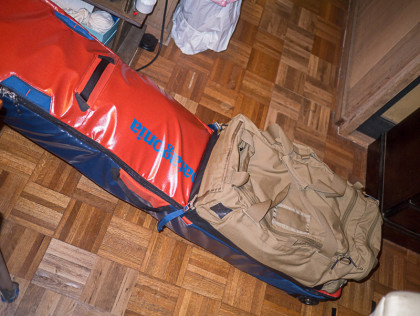 The other feature touted is its compatability with their Black Hole duffels. What it is is two little straps with hooks that are hidden away in a pocket about a third of the way up the bag. Pull them out and hook them onto webbing ladder built into their duffels. It just so happens that my tactical duffel has tie down loops at the corners that works perfectly with these. So here it is hooked onto the roller bag.
It remains to be seen how the bag performs in use, but it looks good so far.