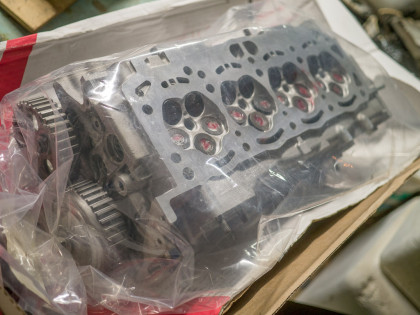 Oops, old post from November that was hiding in the drafts box!
Here's the cleaned up top end back from the machine shop. Not sure if I mentioned I took it to Ted's. From what I can see they did a good job. Once again, not cheap, but I had the full treatment done, and the head work for the valves ended up being pretty extensive. The 20 valve head is not a US market engine, parts are harder to come by, so the shop took the extra shims I had and machined them down to size as needed. And the shim design is under bucket, meaning you have to remove the cam every time you want to replace a shim. Over bucket like the early 4AGE you can just push down the bucket and pry out the shim. But that also means at high RPM, overbucket shims can fly out on their own too. Performance wise, under bucket is they way to go, one step further is shimless, but that's yet another level of PIA as you replace the entire bucket with one of desired thickness.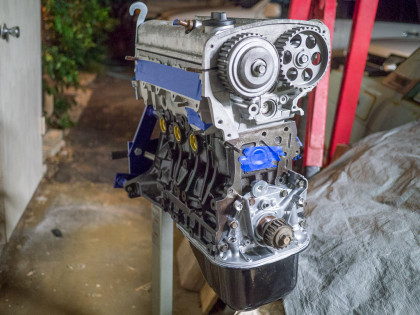 I got the top back on with new OEM headgasket, again upgraded ARP head studs instead of bolts.
This is all pretty unglamorous, most of the work is all inside and never seen once assembled, but the new freeze plugs are pretty pimp. Check out the shiny gold against the clean freshly painted black!