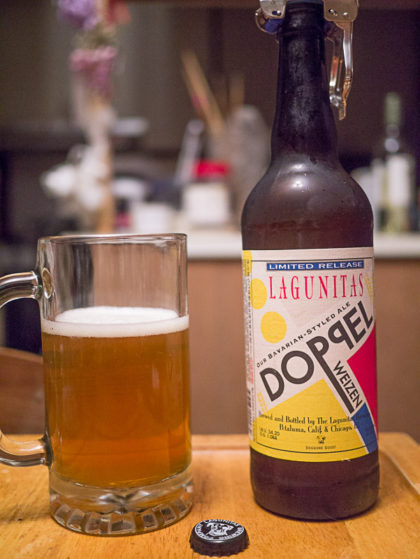 The first beer I'm trying from Lagunitas, I bought it because it's not a IPA. "Bavarian style ale" pours a cloudy medium yellow, medium head. Strong floral hop aroma. Fruit and citrusy notes, sweetness, mild bitter note on the finish. Fairly thick mouthfeel.
Wasn't sure what to expect, I did not expect the hop forwardness of something labeled a weizen. It's actually not terrible, but beer to me is a grain drink.
2.5 out of 4 doppel monkeys.