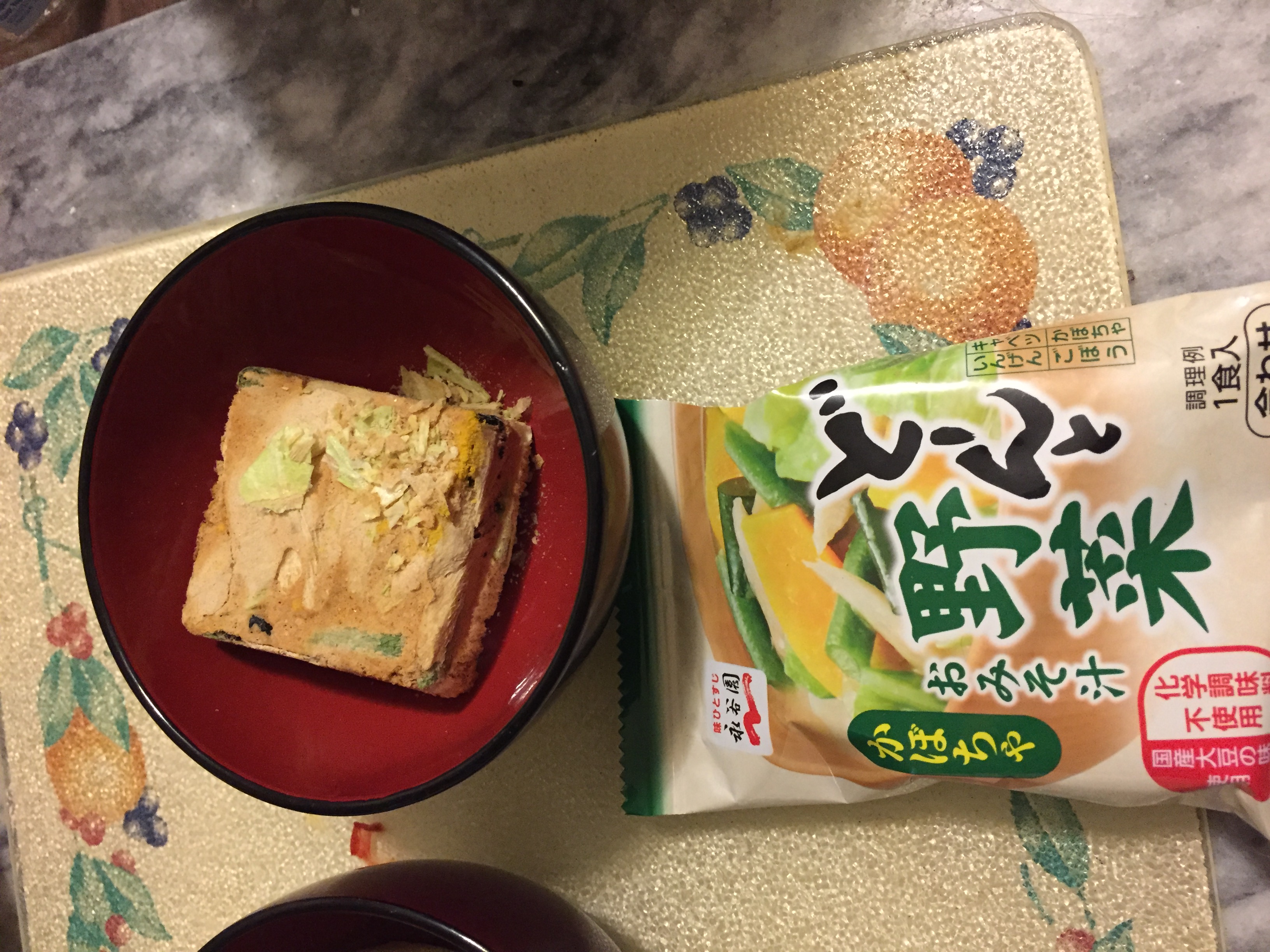 "Don to yasai omisoshiru" my translation? Boom, vegetable miso soup! My latest foray into what i call J astronaut food. Open the metalized plastic packet and you find what looks and feels like a block of foam, not fru fru bubbly flavoring stuff, but like styrofoam. Pour boiling hot water over it and watch it magically transform into miso soup with vegetables, this particular one is kabocha flavor.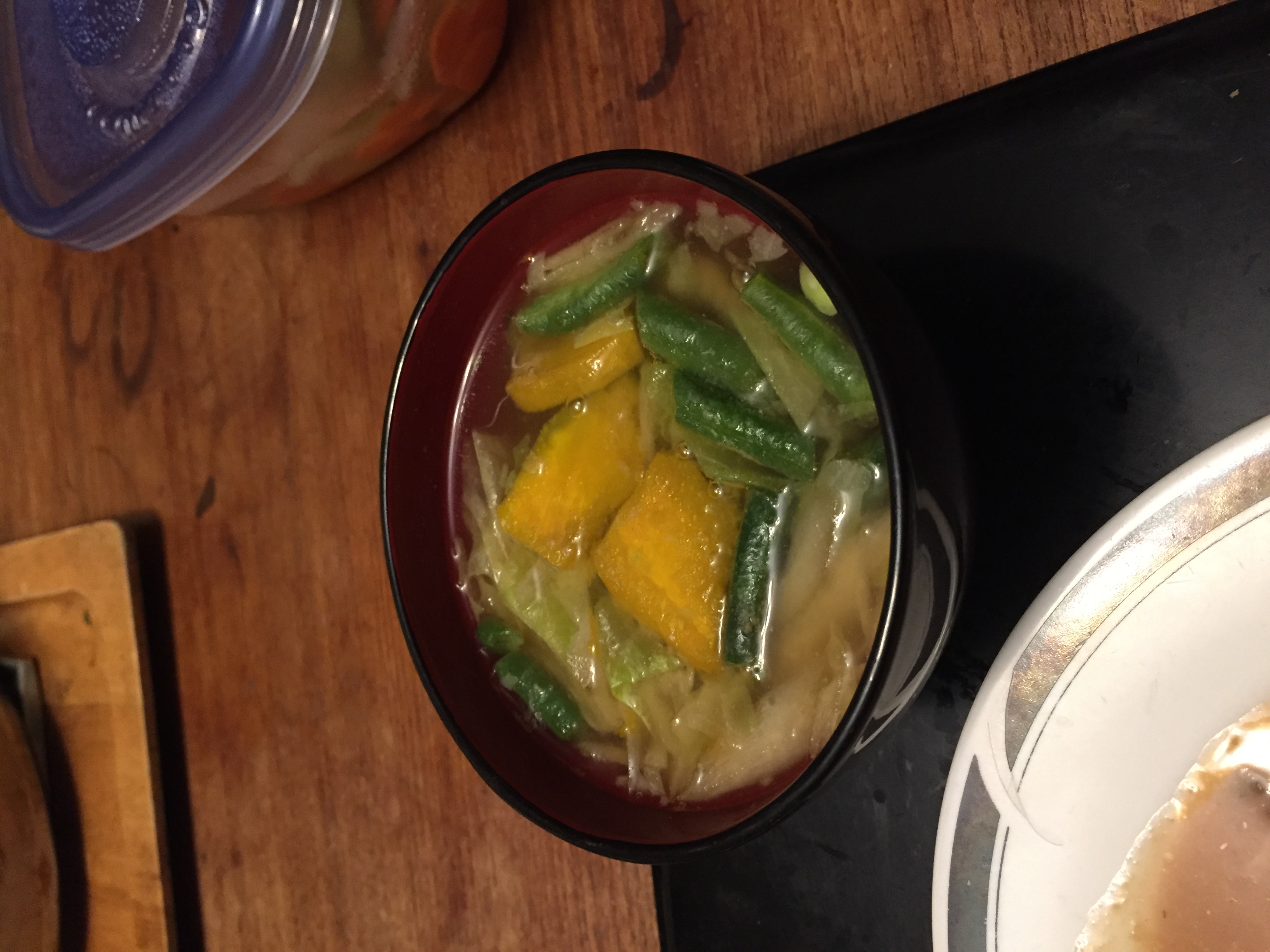 Its quite amazing, it reconstitutes into soup with recognizable chunks of kabocha, string beans, cabbage. It tastes quite good, and it even somehow retains texture! I dont know if Japanese astronauts actually eat this, but i can imagine its well suited for it.
4 out 4 space monkeys.