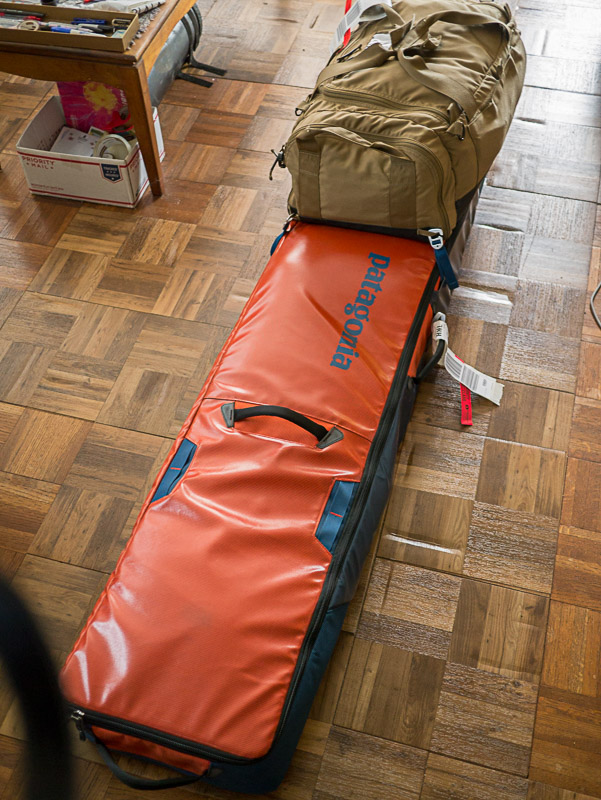 I've had these bags for a little while now, the board roller this is second season. The Patagonia is well constructed, a soft bag with wheels. Hypolon like material holding up to travel. The webbing handles on three sides are designed nicely that they don't cut into hand. The two little internal pockets are too small to be of much use. The two hooks interface almost perfectly to the duffel, I didn't use the duffel for travel before because of lack of wheels, but with it hooked to the board bag it worked well. It becomes more like handling one bag. The print blurbs for the ASO claim its carry on sized, I don't think so. It's big enough that without all the video gear, it can fit clothes and gear for the 10 day trip easily. The ASO is constructed with top quality materials. It has stowable backpack straps, but I couldn't use them on the first trip I used it, because I was already using a backpack as my carryon. I instead used one of straps as a shoulder strap. It worked, but was not ideal and if it were longer would have been pretty unpleasant for me.
Anyway, this combo gets the monkey thumbs up.
4 out 4 anvil shaped monkey objects.