Monthly Archive for November, 2012
Hfd1 just pulled someone off the lanai lookout side of Koko crater. A dark blue copter was also buzzing in Koko head park and the shooting range, prob Hpd? Not sure what they were doing
(0)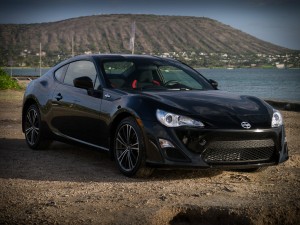 OK, first nice weather since picking up the car, here's first beauty shot. I need to get PhotoChop so I can clone out those poles in back. Kinda weird having a car that gets looks and comments from normal folks and even chicks, not just Toyota geeks. Thanks Mitch for the quickie wash last night, it managed to stay pretty clean till I took this. Got a chance to get a little spirited into some turns and that brought an instant grin to my face. It's been kind of frustrating having to restrain from pushing the engine, but this finally gave me a taste of what the car is about, and it's yummy! Speaking of the engine, keeping it down makes me sad. The engine note is not very nice down low, I know it's a four cylinder, but even so it sounds pretty buzzy, I think an exhaust well help.
Snow Peak stuff is supposedly designed to nest to maximize space effiiciency, but there isn't a whole lot of information on their US distributor site on what fits in what.  There is a little more information on the JDM site if you can read Nihingo, but nothing beats going to a fully-stocked Snow Peak store in Japan and playing with the stuff.  The cookset nesting is fairly well documented – the Trek 700 or Solo fits into the Trek 900 which in turn fits into the Trek 1400 – but the mug fit is somewhat mysterious.  Here are several combinations of mugs that fit within the Trek 700.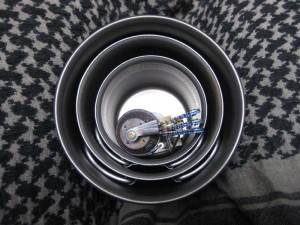 Titanium Double Wall 450 Mug, Titanium Double Wall 220 Mug, Giga Power Micro Max Titanium stove
This gives you two mugs with folding handles.  If you max out the Trek 700, you'll have enough water to overfill both mugs.  The 220 is slightly small for USDM instant soup packets (Lipton, for example) that use 8-oz. of water, since that works out to 237ml, but it is perfect for JDM instant soup packets (Knorr, for example) that require 150ml/5-oz.  You'll have to use a storage sack for the stove, since the included plastic hardcase won't fit in even the 450 mug (storage sack not shown for clarity).  There is enough wiggle room for a small 35mm teaball and a reclosable bag of loose leaf tea in the 220 with the stove, and enough headspace above the mugs to fit a packet of instant soup under the Trek 700 cover.  Continue reading 'Snow Peak Trek 700 Nesting'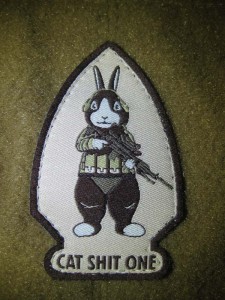 Packy!
Here's a patch of Botasky from Cat Shit One 80.  Mojo Dave says Perkins is arriving next week!  The woven detail is nice.  Like the unit patch, I'm not sure if this one passes copyright muster…
Get your 7.62 on!
Recommended
$8 USD at Mojo Tactical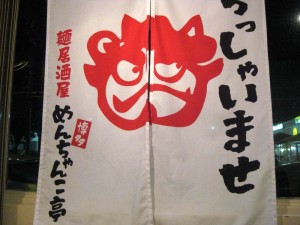 I can't recall the name of the udon restaurant that occupied the space across Ke'eaumoku Street from HMSA, but after it unfortunately closed and the space went through various unsuccessful iterations, it is now Menchanko-tei. I seem to recall the resident food reviewer at the local newspaper doing a review and going through the history and heritage of Menchanko-tei, so I won't bother searching for it and just reiterating it here, but if you're interested, I'm sure this information is a couple of clicks away. Suffice it to say that they specialize in menchanko – a thick noodle ramen, motsu – innards (in this case beef), and tonkatsu – Japanese-style breaded pork cutlets. The two staff members we encountered were both native Nihongo speakers, so this isn't one of those "Japanese-themed" Korean or Chinese-run establishments where the food looks somewhat right, but doesn't taste right – this is the real deal. Continue reading 'Menchanko-tei'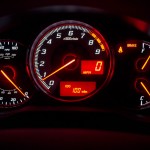 So the first 100 miles have gone by for the FR-S. It's still too early for much of a performance and driving review. It's pretty frustrating to wait for the "break-in" period to complete. But the 100 miles is enough to form some thoughts on the ergonomics and daily operation of the vehicle. There is very little to complain about with the driver cockpit. I'm sure much work went into that. The seat have good side bolsters, and is thankfully narrow, it actually is effective in keeping me snug! As opposed to the FX where the seats have aggresive side bolsters, but are at least an inch too wide on both side. Driver seat has basic back tilt adjustment and fore-aft slider and also a height adjustment. All are simple mechanical lever actuated.
Steering wheel is "leather trimmed", I'm not sure which portions are actually leather and which are pleather, but the wheel thickness is good and the diamter is actually quite small. It's actually the same dimensions as the 350mm Momo that was on the street FX. It features palm bumps on the inside at the 10 & 2 o'clock positions. Fairly small range of tilt adjust, good telecoping adjust. I can achieve a good driving position, as opposed to the Yaris where I can't quite get an adjustment to give nice leg and arm distance at the same time. The turn ratio, is a bit quicker than the FX, but the radius is bigger. The plastic finisher on the bottom spoke of the wheel looks a bit cheesy. Conventional Toyota light, turn, wiper, interval, washer and cruise control stalks. No steering mounted controls for anything other than horn.
Picked up the FR-S tonight, thanks Dave for the shuttle service, in a BMW M Coupe no less! Getting home after dinner and picking up the FX, I decided to break-in the brake pads. Of course when I go out and get into the FR-S, there would be a freak 1 minute downpour. So now the roads are all wet, oh well, car's going to get dirty sooner or later, sooner I guess! So I go through the drill of getting up to about 20 mph & coming to hard stop a few times, then gradually increasing speeds trying to keep it as close together and smooth as possible, and most importantly avoiding coming to a complete stop. There isn't space enough to get all the way up to desired speeds of 60, only to around 45 , but I do smell the brakes get stinky so I know the temp got high enough to bake them. Good enough for now. Next was to just cruise around to gradually cool the brakes, again avoiding complete stops. The whole point of this is to heat cycle the pads to the point where the resins and stuff get baked and it also creates a film of stuff transfered from the pads onto the rotors. You don't want to come to a complete stop because that could create a thick spot of "stuff", and you want to cruise around to gradually let the rotor cool to avoid warping. Anyway, that's what I did for the EBC pads on the FX.
Stay tuned for pics and thoughts on the new car later, it's only got like 30 miles right now so it's a bit early!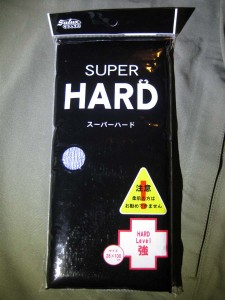 フゥ~!!!
The shiny black packaging and product name totally channels Sumitani Masaki's Haado Gei.  Regular Salux Japanese nylon washcloths and this "hard" version were on sale at Don Quijote, so I spun by after work to pick one up as a replacement for my tattered, perforated one.  The "hard" ones came in more muted colors instead of the pastels of the standard version, so I grabbed one and an extra for a spare, even if they were a dollar more each.  Busting it out immediately for a shower when I got home, I noticed that it was a lot bigger than my old standard Salux "body towel" (that's what they call it in katakana on the packaging).  The package says 28cm by 100cm, but I don't recall what the standard one is supposed to measure.  It feels around 10-20cm longer and 5-10cm wider.  Definitely easier on the shoulder joints when washing the back.   Continue reading 'Salux Super Hard'
Traffic seems to be fundamentally broken today. Stay inside and hide where it's safe.
(0)